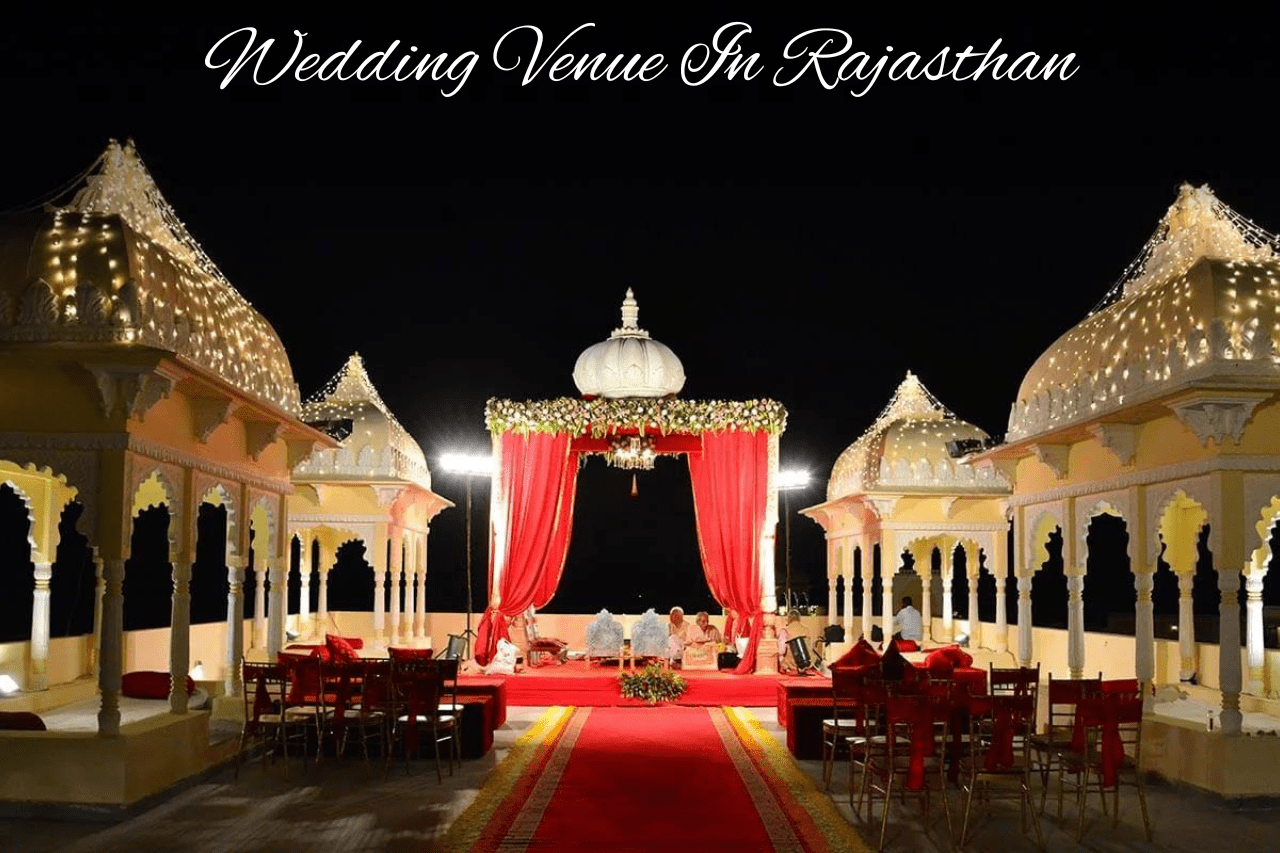 Discover the Enchanting Wedding Venue at Labh Garh, Rajasthan
When it comes to celebrating love, Rajasthan stands as a testament to opulence, tradition, and grandeur. Among the numerous breathtaking venues in this regal state, Labh Garh emerges as an exquisite choice for couples seeking an enchanting wedding experience.
A Regal Setting
Nestled amidst the Aravalli Hills, Labh Garh is a haven of luxury and charm, providing an idyllic backdrop for your dream wedding. The architecture echoes the grandeur of Rajasthan's heritage, with intricately designed arches, elegant domes, and ornate details that transport you to an era of royalty.
Picture-Perfect Venues
Labh Garh offers a range of captivating wedding venues to suit your preferences. The grand lawn, surrounded by lush greenery, is ideal for open-air ceremonies or lavish receptions under the stars. The elegant banquet halls exude a regal ambiance, perfect for more intimate gatherings. Imagine exchanging vows against the backdrop of the setting sun or dancing the night away in an ambiance that exudes both luxury and warmth.
Cultural Essence
One of the most enchanting aspects of having your wedding at Labh Garh is the infusion of Rajasthani culture into every detail. From traditional folk music and dance performances to the vibrant décor inspired by the state's rich heritage, your wedding celebration will be a true cultural immersion.
Culinary Delights
Rajasthani cuisine is known for its rich flavours and aromatic spices, and Labh Garh's culinary offerings are no exception. The expert chefs curate a gastronomic journey that showcases the best of local and international delicacies, ensuring that your guests have a truly unforgettable dining experience.
Luxury and Comfort
Labh Garh prides itself on its world-class amenities and impeccable service. The luxurious accommodations offer a blend of comfort and elegance, providing a sanctuary for you and your guests to relax and rejuvenate after the festivities. The resort's staff is dedicated to ensuring that every detail is meticulously attended to, allowing you to focus on creating cherished memories.
Stunning Photography Backdrops
With its picturesque landscapes and breathtaking architecture, Labh Garh serves as a canvas for your wedding photographer's creativity. From panoramic shots of the surrounding hills to intimate captures of your special moments, the resort offers a plethora of stunning backdrops for your wedding album.
A Destination Wedding Extravaganza
Labh Garh offers more than just a wedding venue; it offers an experience that marries traditional charm with contemporary luxury. For couples seeking a destination wedding that is rich in culture, beauty, and elegance, Labh Garh in Rajasthan is the perfect choice. Whether it's a grand celebration with hundreds of guests or an intimate gathering with your closest loved ones, Labh Garh ensures that your wedding is a seamless fusion of magnificence and intimacy.
In the heart of Rajasthan, Labh Garh beckons you to create memories that will be etched in your heart forever. With its regal settings, cultural resonance, and impeccable service, it transforms your wedding into a fairytale affair that captures the very essence of the enchanting state of Rajasthan.