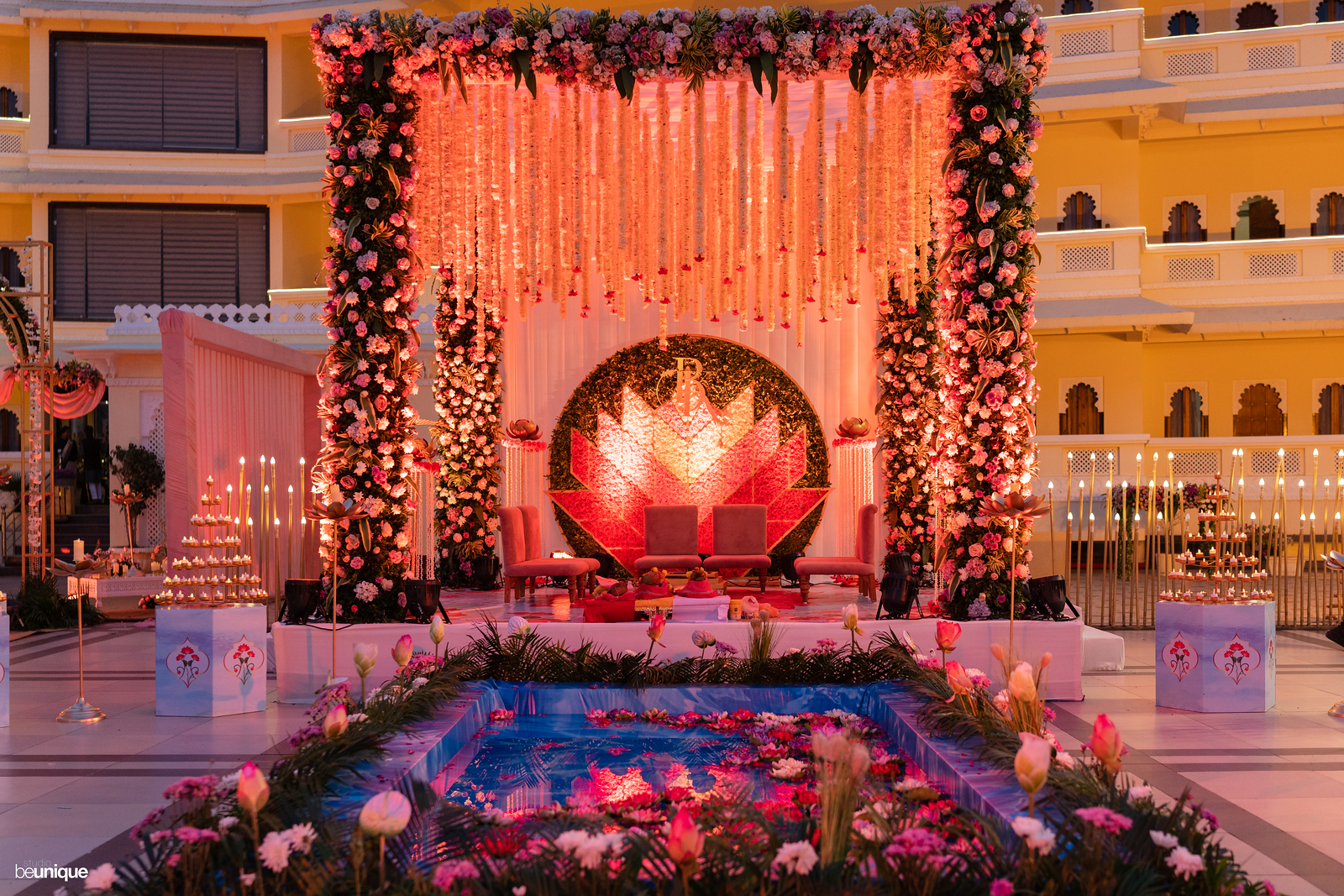 Nestled amidst the picturesque landscapes of Udaipur, Labh Garh Palace stands as a testament to opulence and grandeur, making it the quintessential wedding venue for those who seek to turn their dreams into reality. This majestic palace, with its regal architecture and sprawling grounds, provides the perfect backdrop for a celebration of love that transcends time.
Labh Garh Palace is not just a venue; it's an experience that weaves together the rich heritage of Udaipur with contemporary luxury. The palace is a seamless blend of traditional Rajasthani charm and modern amenities, creating a setting that is both timeless and enchanting.
One of the standout features of Labh Garh Palace is its stunning architecture. The palace is a visual spectacle, with intricate carvings, domes, and arches that transport you to a bygone era of royal splendour. The grandeur of the venue sets the tone for a wedding that is nothing short of a fairy tale.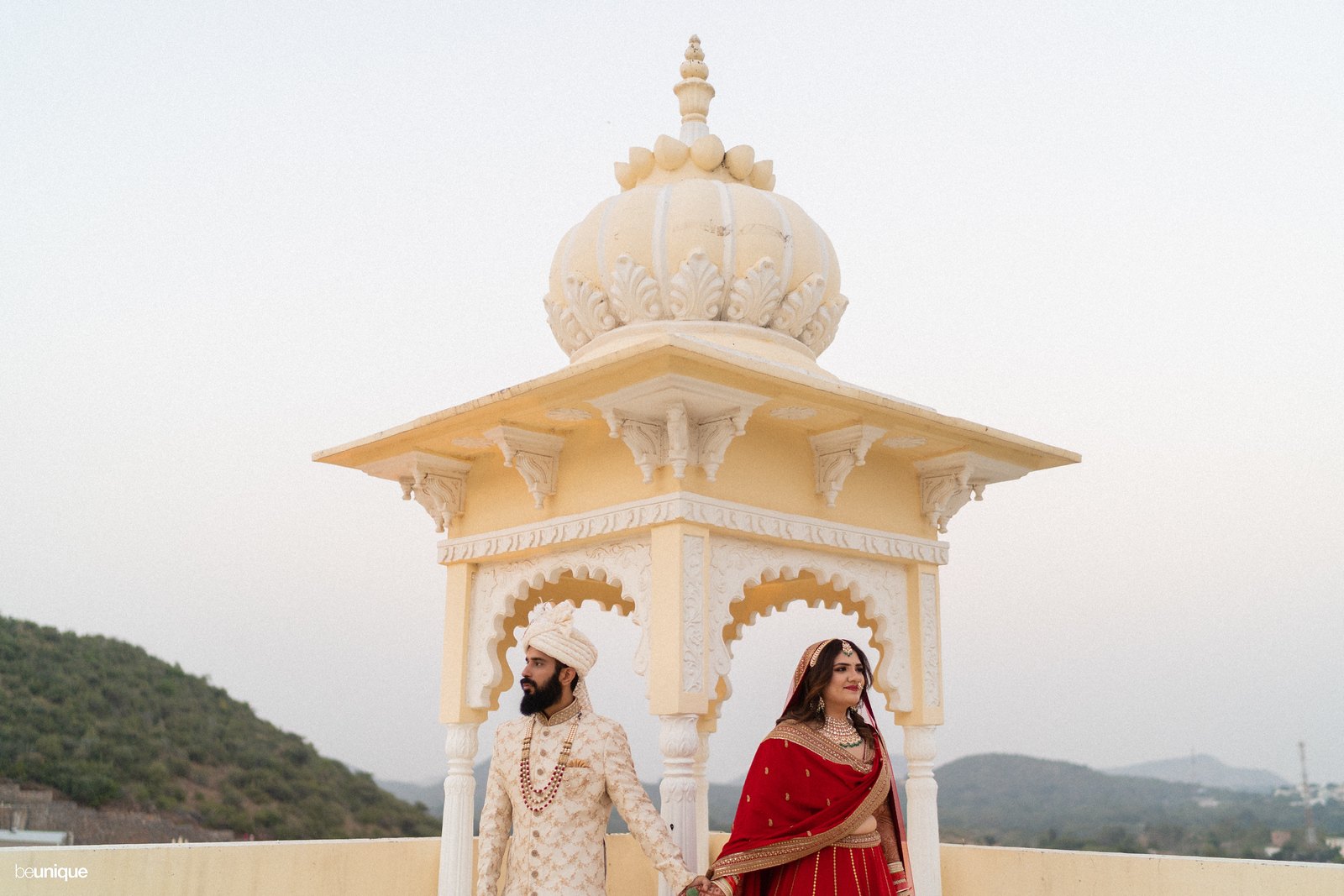 The expansive grounds surrounding Labh Garh Palace offer a canvas for couples to create their dream wedding. Whether you envision a lavish outdoor celebration under the starlit sky or an intimate gathering in one of the palace's elegant banquet halls, Labh Garh Palace caters to every whim and fancy.
Labh Garh Palace takes pride in its commitment to providing impeccable service. The staff, well-versed in the art of hospitality, ensures that every detail is attended to with precision and care. From the moment you step into the palace to the final farewell, Labh Garh Palace strives to make your wedding day an experience that exceeds all expectations.
The palace offers a range of customizable wedding packages, allowing couples to tailor their celebration to reflect their unique style and preferences. Whether you desire a traditional Rajasthani ceremony, a contemporary affair, or a fusion of both, Labh Garh Palace works closely with couples to curate a wedding that is a true reflection of their love story.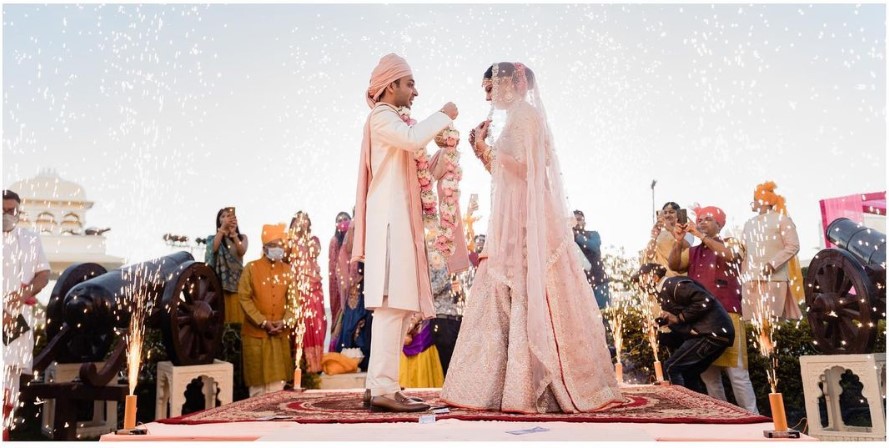 Labh Garh Palace is not just a venue for weddings; it's a destination that offers a myriad of experiences for both the couple and their guests. The palace's luxurious accommodations provide a regal retreat for guests, ensuring a comfortable and memorable stay. Additionally, the palace's proximity to Udaipur's iconic attractions allows couples and their guests to immerse themselves in the rich culture and history of the city.
As the sun sets over Labh Garh Palace, casting a warm glow on its majestic façade, the venue transforms into a magical realm where dreams come to life. The enchanting ambiance, coupled with the palace's commitment to excellence, makes Labh Garh Palace the best wedding venue in Udaipur.
In conclusion, Labh Garh Palace stands as a testament to the seamless blend of tradition and luxury, offering couples the perfect canvas to paint their love story. With its regal architecture, impeccable service, and commitment to creating unforgettable experiences, Labh Garh Palace emerges as the epitome of a dream wedding venue in the heart of Udaipur.