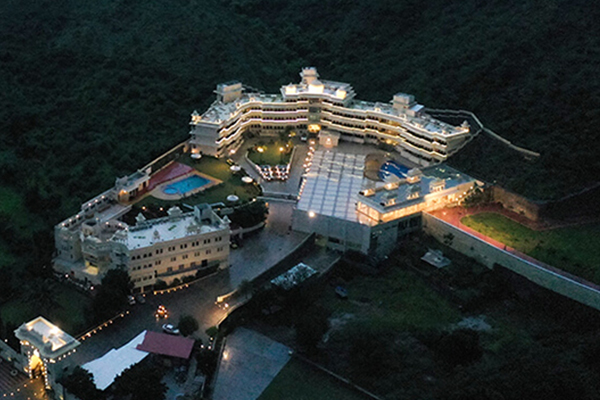 Located amidst the lush Aravalli hills, Labhgarh Palace Resort & Spa is a top-rated luxury resort in Udaipur that promises a day of tranquility, indulgence, and unmatched opulence. From the moment you step into the resort, you are greeted with a sense of grandeur and elegance. The architecture of the resort resembles a magnificent palace, exuding a regal charm that transports you to a bygone era. A top resort in Udaipur.
The resort boasts a range of luxurious rooms and suites, each meticulously designed to provide the utmost comfort and relaxation. The rooms are adorned with tasteful decor, plush furnishings, and modern amenities, ensuring a truly memorable stay. Whether you choose a Deluxe Suite, Super Deluxe Suite, or the Premium Rooms or Premium Suites, makes your stay more luxurious.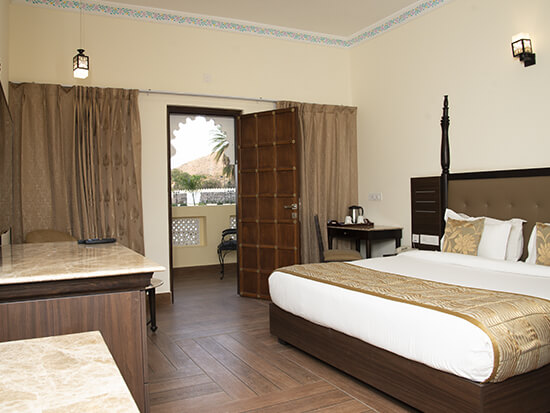 Labhgarh Palace Resort & Spa takes pride in its world-class amenities. Indulge yourself in the resort's lavish spa, where skilled therapists offer a range of rejuvenating treatments and therapies. From traditional Ayurvedic massages to holistic wellness rituals, the spa promises to refresh your body, mind, and soul. The resort also features a state-of-the-art fitness center, perfect for those who wish to stay active during their stay.
When it comes to dining, Labhgarh Palace Resort & Spa leaves no stone unturned. The resort houses multiple restaurants that cater to all tastes and preferences. From authentic Rajasthani cuisine to international delicacies, the culinary offerings are sure to tantalize your taste buds.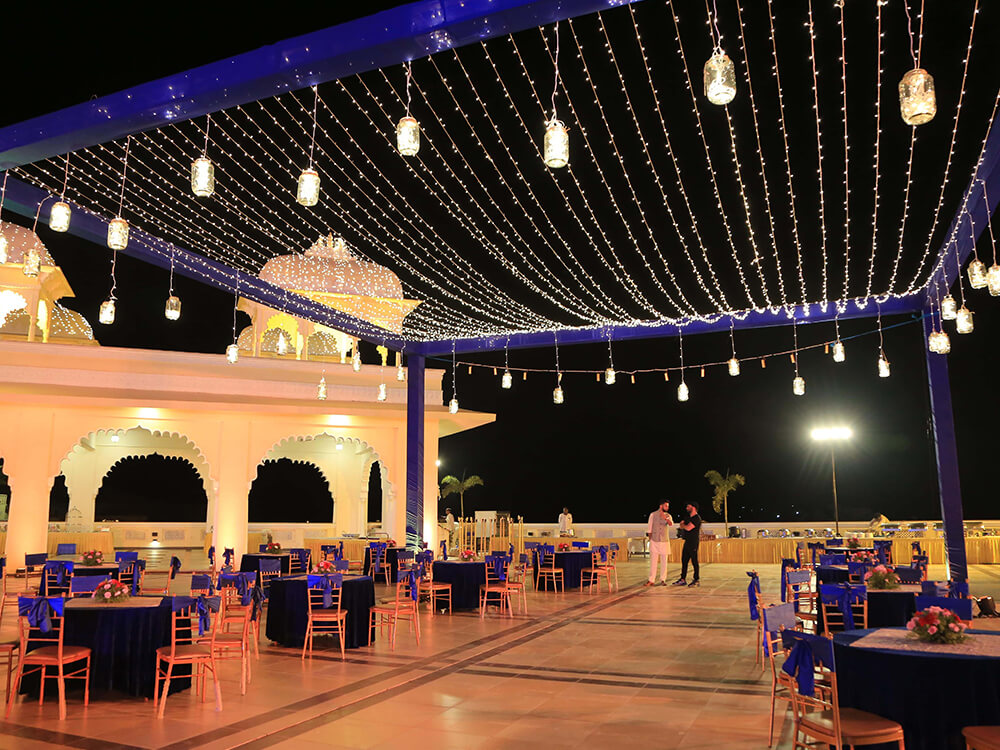 Labhgarh Palace Resort & Spa is not just a luxury retreat, but also an ideal venue for weddings, social events, and corporate gatherings. The resort features spacious banquet halls, lush gardens, and open-air terraces that provide a stunning backdrop for any occasion. The dedicated event planning team ensures that every detail is taken care of, leaving you free to enjoy your special day.
While the resort offers a plethora of activities to keep you engaged within its premises, it is also conveniently located near Udaipur's most iconic attractions. Take a boat ride on the serene Lake Pichola, visit the majestic City Palace, or explore the vibrant markets of the old city.
Labhgarh Palace Resort & Spa is truly a haven of luxury and tranquility in the enchanting city of Udaipur. Whether you are seeking a romantic getaway, a family vacation, or a corporate retreat, this top-rated resort is sure to exceed your expectations, a top resort in Udaipur! Immerse yourself in the regal ambience, bask in the warm hospitality, and create memories that will last a lifetime.