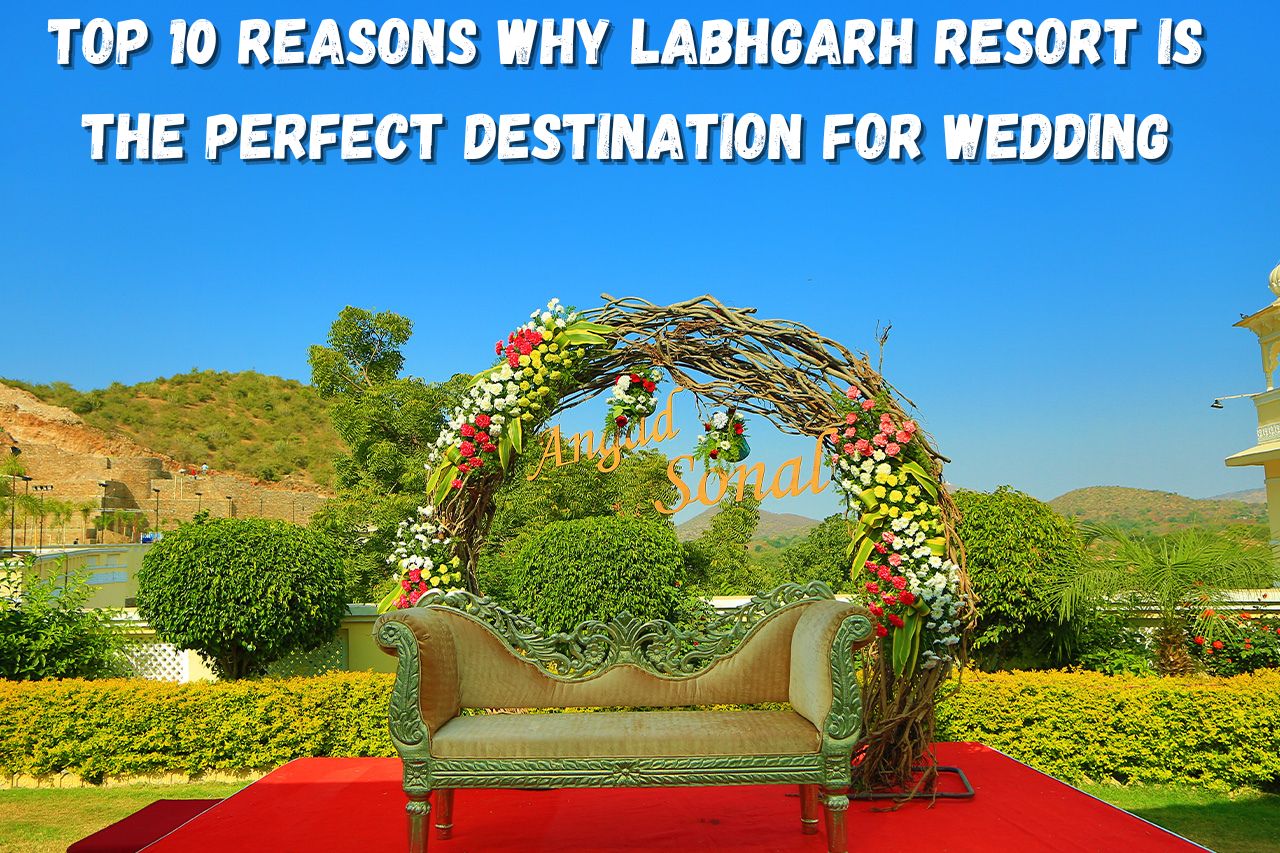 If you're planning to get married in 2023, then Labhgarh Resort in Udaipur should definitely be on your radar. This opulent resort is located in the heart of the Aravalli range and is surrounded by breathtaking natural beauty. 

Here are the top 10 reasons why Labhgarh Resort is the perfect destination for your wedding:

Stunning Location: The resort is nestled amidst the Aravalli range and offers panoramic views of the mountains. The breathtaking scenery will provide the perfect backdrop for your wedding photographs.

Luxurious Accommodation: The resort offers luxurious accommodation options, including villas and suites, all of which are equipped with modern amenities to ensure a comfortable stay.

Wedding Venues: Labhgarh Resort has a variety of wedding venues to choose from, including an outdoor lawn and indoor banquet halls. The venues can accommodate both small and large wedding parties.

Delicious Food: The resort's culinary team can whip up a variety of dishes to suit your taste buds. You can choose from Indian, Continental, and Chinese cuisines, all of which are prepared using fresh and local ingredients.

Customizable Packages: The resort offers customizable wedding packages to suit your requirements and budget. From decor to food to entertainment, everything can be tailored to your liking.

Experienced Event Planning Team: The resort has an experienced event planning team that will work with you to ensure that your wedding is a success. They will take care of all the details, leaving you free to enjoy your big day.

Spa and Wellness Facilities: The resort has a spa and wellness center where you can unwind and relax before or after your wedding. Treat yourself to a rejuvenating massage or a dip in the pool.

Adventure Activities: If you're looking for something adventurous to do with your guests, Labhgarh Resort has plenty of options. You can go on a nature walk, take a hot air balloon ride, or even go on a wildlife safari.

Cultural Experiences: Udaipur is known for its rich culture and heritage. You and your guests can experience the local culture by participating in traditional dance performances, music shows, and more.

Memorable Experience: Labhgarh Resort promises to make your wedding a memorable experience that you and your guests will cherish for a lifetime. From the stunning location to the luxurious amenities, your wedding at Labhgarh Resort will be nothing short of magical.

In conclusion, if you're planning to get married in 2023 and are looking for a luxurious and memorable destination, Labhgarh Resort in Udaipur is the perfect choice. The resort offers stunning locations, luxurious accommodation, delicious food, customizable packages, experienced event planning teams, spa and wellness facilities, adventure activities, cultural experiences, and an unforgettable wedding experience.