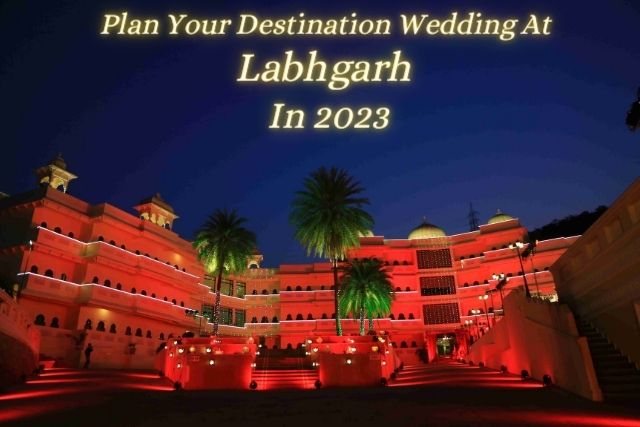 Labhgarh Resort Udaipur, a newcomer to the city's luxury hotel industry, is a great option for any visitor. A opulent hotel with chic, contemporary accommodations is Labhgarh. The Labhgarh Resort is a great choice for all types of travelers because of its excellent location, the surrounding scenery, and the resort's opulent, sophisticated, and comfortable suites. The resort offers a luxurious environment together with many practical conveniences, making it a great choice for visitors to Udaipur. It combines the ideal ceremony or celebration, managed flawlessly down to the last detail.
Labhgarh Resort Udaipur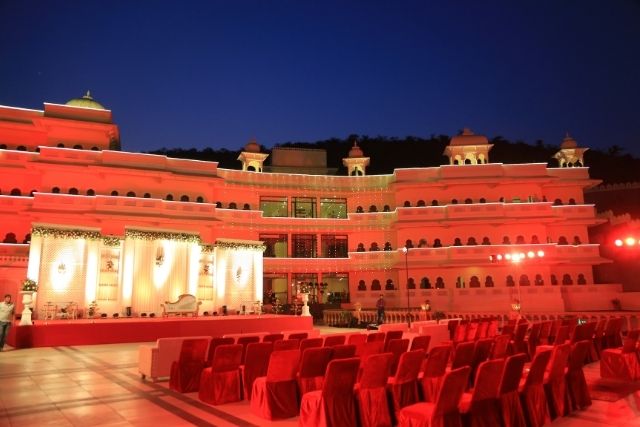 This luxurious resort is located at the base of the Aravalli Hills in a structure with Mughal architectural influences. It is 6 kilometers from the Sahastra Bahu Temples' partial ruins and 15 kilometers from Fateh Sagar Lake. Labhgarh Resort is a 4-star luxury resort in Udaipur. The resort is located on the historic roads of Udaipur, Rajasthan, and is surrounded by the hills of Aravali. Labhgarh Palace is one of the most beautiful hotels in Udaipur to host a destination wedding. Labhgarh Palace is the best wedding venue for anyone organizing a destination wedding in Udaipur. Labhgarh Palace has been designed to be a romantic and picturesque setting for weddings, with its whitewashed ridges and crenellated towers. It is the most popular wedding venue in Udaipur and has been catering to the needs of many residents of the city.
Destination Wedding At Labhgarh Resort Udaipur


The wedding ceremony at the Labhgarh Resort  in Udaipur is remarkable. It assembles the ideal ceremony or reception that is meticulously planned down to the last detail. Labhgarh Resort is a top choice for those wishing to get married in Udaipur, Rajasthan, or have the wedding celebration of their dreams thanks to its large accommodations and idyllic location.
It's most popular wedding venue among destination weddings. Labhgarh Palace offers wonderfully designed and well maintained gardens, courtyards, and courtyards with an abundance of indoor spaces for hosting receptions, dinners, etc. It's also one of the best venues for hosting ceremonies, as it has very well maintained lawns and gardens that can accommodate large gatherings of guests. The hotel staff has over n number of experience hosting weddings and receptions, and they have been praised by hundreds of couples as being one of the best around.
Labhgarh Resort Udaipur Wedding Cost 


It is a perfect venue for celebrating a luxury wedding. Labhgarh Resort is a place that will make your wedding memorable and stand out for years to come. It is a perfect setting for your special day, whether you are looking for a lavish affair or something more intimate. Labhgarh Resort provides luxurious accommodations, stunning interiors, first-rate cuisine, and international-level amenities.
The wedding packages at the Labhgarh Resort in Udaipur are created to meet your needs and budget. The price of a wedding is influenced by a variety of factors. Place, number of guests, and timing In light of this, we provide a range of cost-effective options to meet your needs and budget. Pick a wedding package at the Labhgarh Resort in Udaipur that meets your needs and budget. The price of the wedding depends on the package agreements. Everything is available in Labhgarh, including lodging, cuisine, decorations, DJs, etc.
Specialties of Wedding In Labhgarh Resort


Labhgarh Resort offers a wide selection of wedding services that include ceremonies, receptions, and all types of celebrations. The venue also has designer suites with pools, where an exclusive group of guests can enjoy privacy.
Labharh Resort offers its guests the ultimate in privacy and exclusivity for their weddings, with all the services necessary to create their dream event. The resort also caters beautifully to international weddings, offering English-speaking staff who understand Western wedding customs as well as all other aspects of Indian wedding ceremonies.
This 4-star property offers a luxury environment alongside many helpful service amenities.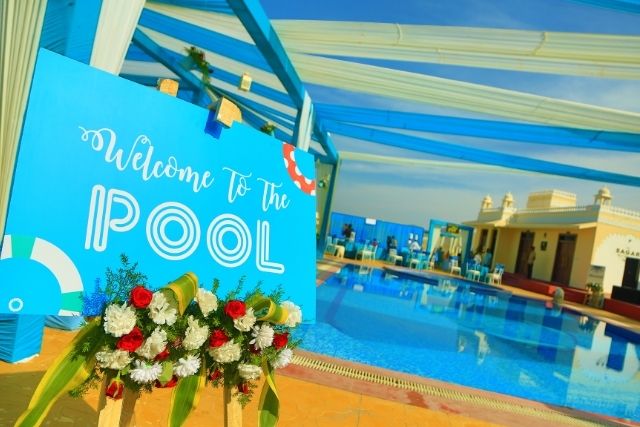 Darbar Hall 
The Courtyard + Baradari
Sagar Poolside Garden
Labh Vatika
The Deluxe Rooms
The Super Deluxe Rooms
The Premium Rooms
The Premium Suits
Food & Beverage
Swimming Pool
Indoor Games