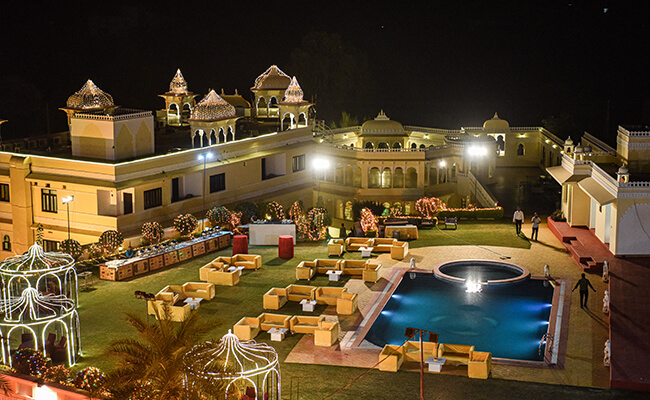 Destination Weddings in Labh Garh Palace, Udaipur
We know that a Royal wedding in Udaipur is like having a destination dream wedding. Labh Garh Palace Resort & Spa is a top destination wedding venue in Udaipur's countryside, surrounded by Rajasthan's natural beauty. Labh Garh Palace presents Udaipur's rich heritage and regal traditions, making it an ideal break from the city's hustle and bustle to make your holiday a complete pleasure. The Resort features 80 elegantly appointed rooms in the categories of Deluxe Room, Super Deluxe, Premium, and Luxury Suite rooms, and also two superb swimming pools at Labh Garh Palace Resort & Spa. If you are interested in planning a Destination Wedding in Labh Garh Palace, Udaipur, you may request a quote from us.
Labh Garh Udaipur Wedding Cost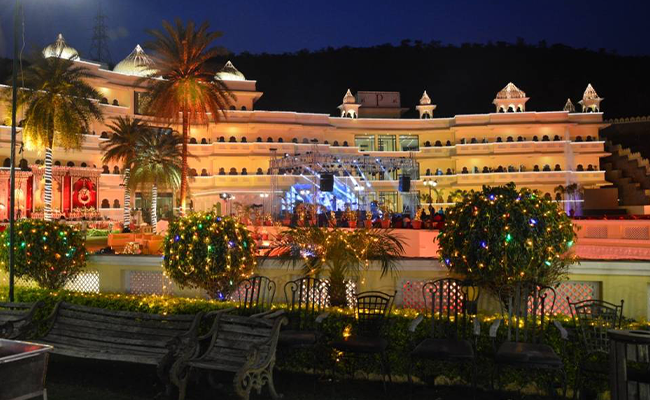 For Destination Weddings, Labh Garh palace is a great choice that offers various wedding venue options indoors and outdoors. You could choose to have each ritual and ceremony in a different setting, each better than the last. With their historic royal architecture in the backdrop, you could not even ask for better décor and photograph locations.
Our wedding services at Labh Garh Palace have been tailored to accommodate weddings of up to 1200-1500 guests. They will delight your guests with delicious multi-cuisine delicacies, including authentic Udaipur rustic flavors. In addition, in-house theme designers will ensure that the decor creates the ideal atmosphere of your wishes.
As a result, we take the stress out of planning a day by providing an all-inclusive package tailored to your specific requirements within your budget.
Hence Total Expenses for A Labh Garh Udaipur Wedding Cost are expected between 30 lakhs and 40 lakhs total.
Facilities at Labh Garh Palace Resort & Spa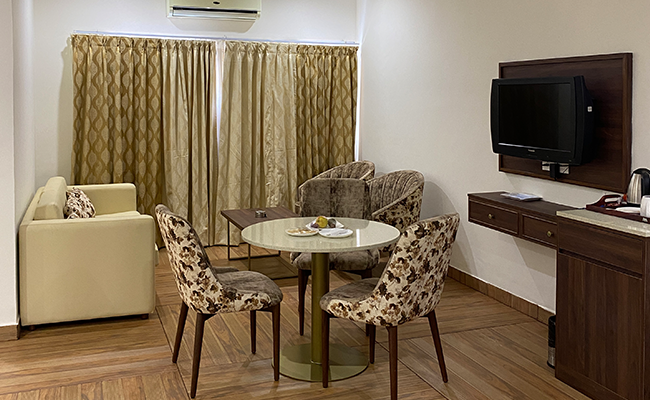 Labh Garh features:
-> 80 rooms (Deluxe, Super Deluxe, Premium, and Luxury Suite rooms)
-> Wedding and Reception Venues surround by beautiful mountain views, terraces, and patios
-> 2 Swimming pools & Restaurants
-> Events and Meetings
-> WiFi, Room Service, Concierge & Free Parking