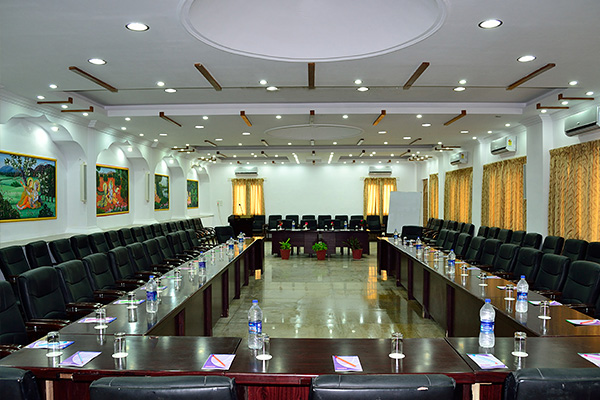 Labh Garh Resort: Elevating Your Corporate Event in Udaipur
Organizing a successful corporate event requires careful planning, attention to detail, and choosing the right venue that aligns with your goals and objectives. Udaipur, with its regal charm and picturesque landscapes, provides an exquisite backdrop for corporate gatherings. Among the many options available, Labh Garh Resort stands out as a versatile and luxurious choice that promises to elevate your corporate event to new heights.
Unveiling the Perfect Venue
Labh Garh Resort, nestled amidst the Aravalli Hills, is not just a venue; it's an experience. Its architectural grandeur, lush surroundings, and state-of-the-art facilities make it an ideal destination for a wide range of corporate events, from conferences and seminars to team-building workshops and product launches.
Versatility in Spaces
One of the standout features of Labh Garh Resort is its versatile event spaces. Whether you're planning an intimate executive retreat or a large-scale conference, the resort offers a variety of indoor and outdoor venues to cater to your specific needs. The elegantly designed banquet halls, open-air lawns, and well-equipped conference rooms provide the canvas for your event vision.
Setting the Ambiance
Labh Garh Resort effortlessly blends traditional Rajasthani architecture with modern amenities, creating an ambiance that is both regal and welcoming. The resort's stunning architecture and panoramic views add a touch of splendour to your event, setting the stage for a memorable experience.
State-of-the-Art Facilities
Successful corporate events require seamless execution, and Labh Garh Resort ensures that every detail is meticulously managed. The resort offers advanced audiovisual equipment, high-speed internet connectivity, and technical support to ensure that your presentations and sessions run smoothly.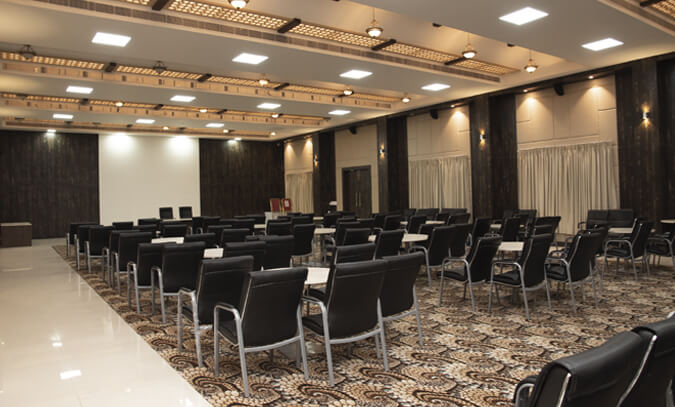 Culinary Excellence
No corporate event is complete without exceptional culinary offerings. Labh Garh Resort's culinary team crafts a gastronomic journey that delights the senses. From energizing coffee breaks to gourmet meals, the resort's culinary offerings are designed to keep your attendees engaged and satisfied.
Team-Building and Recreation
Labh Garh Resort's serene surroundings provide ample opportunities for team-building activities and recreational pursuits. The resort can tailor activities that foster teamwork, communication, and camaraderie among your attendees. Whether it's a friendly cricket match on the resort's grounds or a relaxing yoga session by the pool, these experiences enhance the overall event experience.
Luxury Accommodations
For multi-day events, comfortable accommodations are crucial. Labh Garh Resort offers luxurious rooms and suites that provide a haven of relaxation for your attendees after a productive day of sessions and discussions. The blend of modern amenities and traditional decor ensures that your guests enjoy a comfortable stay.
Convenient Location
Labh Garh Resort's strategic location makes it easily accessible for your attendees, whether they're arriving from within Udaipur or from out of town. The resort's proximity to the city's attractions and the tranquil surroundings create the perfect balance between work and leisure.
Crafting Unforgettable Experiences
In the heart of Udaipur's majestic landscape, Labh Garh Resort goes beyond being a venue; it becomes a canvas for crafting unforgettable corporate experiences. The regal setting, the modern amenities, and the impeccable service create an environment that encourages creativity, collaboration, and connection among your attendees.
Conclusion
When it comes to selecting a corporate event venue in Udaipur, Labh Garh Resort emerges as a jewel that promises to exceed your expectations. From the versatile event spaces to the luxurious accommodations, every facet of the resort is designed to enhance your corporate event's success. Labh Garh Resort isn't just a venue; it's a partner in making your corporate event a resounding success, leaving a lasting impression on your attendees and ensuring a seamless and memorable experience.