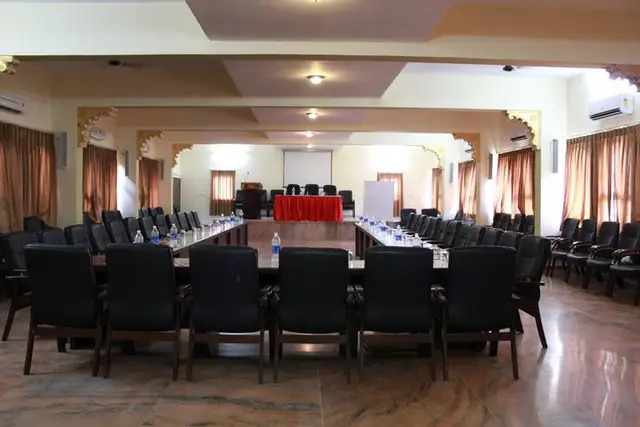 Labh Garh Resort Udaipur delivers a lovely experience by providing the best four-star luxury to make your celebration memorable. Our banquets(Darbar Hall), whether for small or big corporate events or gatherings, are complemented with amazing food and friendly, individualized service, making them ideal for creating memories that will last a lifetime.
Labh Garh Resort has the best Conference Venues in Udaipur. The banquet halls can seat up to 300-500 guests and provide clear audio-visual technology, including video conference options.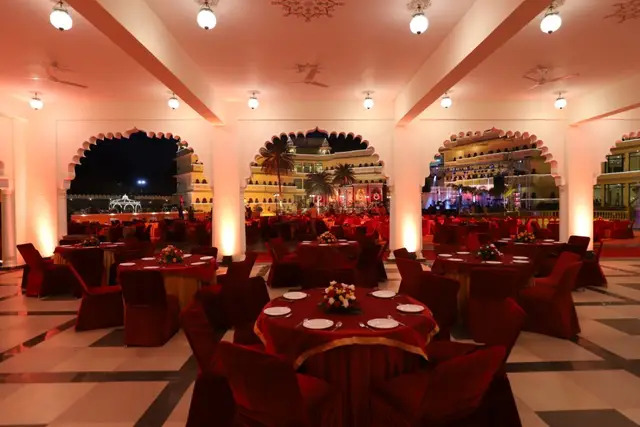 We understand your on-the-go business concerns. And as a result, we feel our first obligation is to ensure that your event runs smoothly. The Regency Banquet Halls at Hotel Labh Garh provide spaciously designed and beautifully decorated Conference Halls that are fully equipped with modern facilities. Whether it's a business meeting, a seminar, or a get-together, our Conference Halls are the one-stop solutions for all your needs.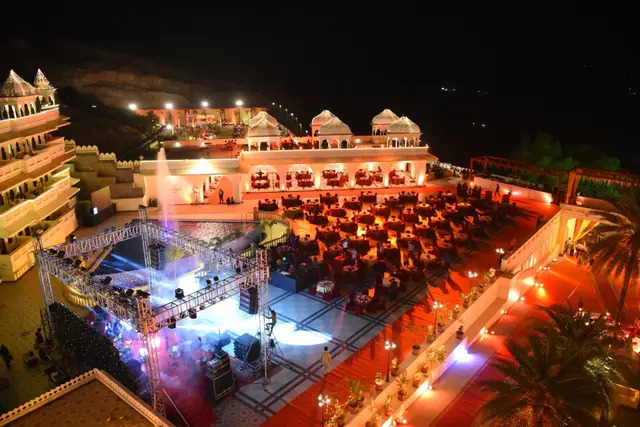 Corporate Events In Udaipur - Labh Garh Resort
Labh Garh Resort has a variety of stylish and sophisticated venues for business events, meetings, and upscale events. Our conference and banquet halls can serve gatherings of all sizes. We are one of the top venues to host corporate events in Udaipur because of our extensive expertise in organizing and hosting corporate events. Labh Garh Resort is the ideal venue for all corporate events, with the most up-to-date meeting and AV equipment and a dedicated zone for eating and pre-function requirements.