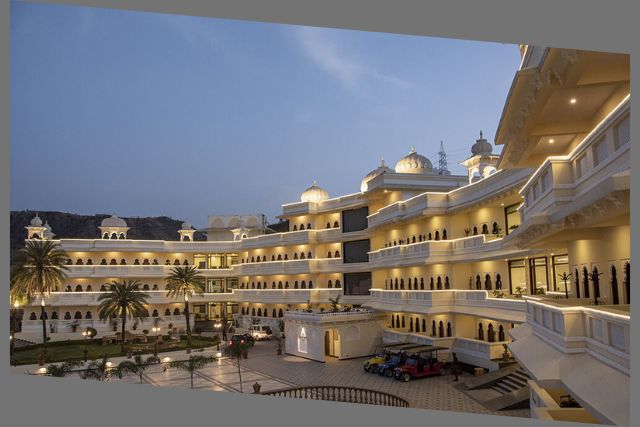 Labh Garh Palace is among the Best Hotel In Udaipur, located in the countryside of the City Of Lakes, surrounded by pure Rajasthani nature, an excellent location away from the hustle and bustle of the city to make your holiday experience a total pleasure. The Labh Garh Palace highlights Udaipur's rich culture and royal traditions.
From luxurious suites to the city's largest entertainment center, our hotel provides excellent amenities for all guests. Make time for yourself by booking a relaxing treatment at our hotel's on-site spa, dining at our versatile restaurant, The Solitaire, or swimming in our beautiful pools.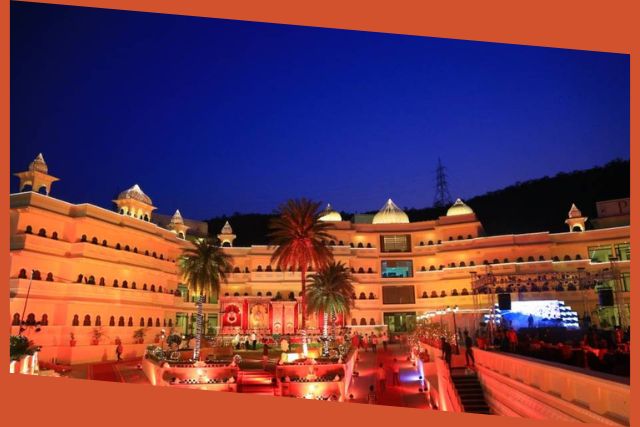 This 4-star resort in Udaipur features 80 nicely designed rooms divided into four categories: Deluxe Rooms, Super Deluxe Rooms, Premium Rooms, and Luxury Suite Rooms. The Labh Garh Palace Resort & Spa has two magnificent pools that are great for a refreshing dip in the morning and peaceful lounging all day while enjoying delicious snacks, delightful dishes, refreshing juices, smoothies, and Mocktails from the menu served by the hotel's professional staff.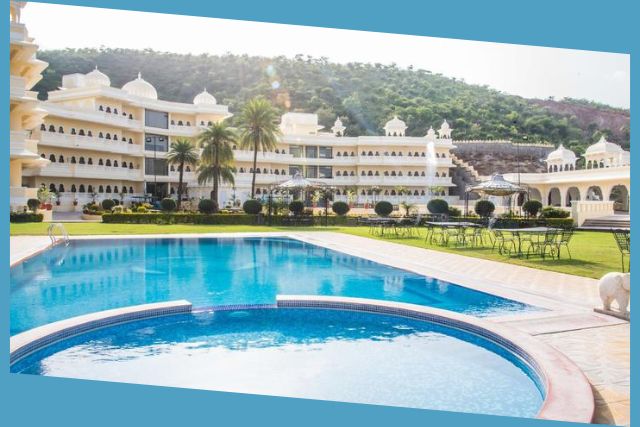 Best Wedding Resort In Udaipur
At Labh Garh, the 4-star hotel in Udaipur, we have customized our wedding services to meet wedding receptions totaling up to 1500 guests. Labh Garh Palace is your best wedding venue in Udaipur if you want to feel like royalty on your special day. Its royal beauty, regal romance, and luxury make this the wedding venue of your dreams.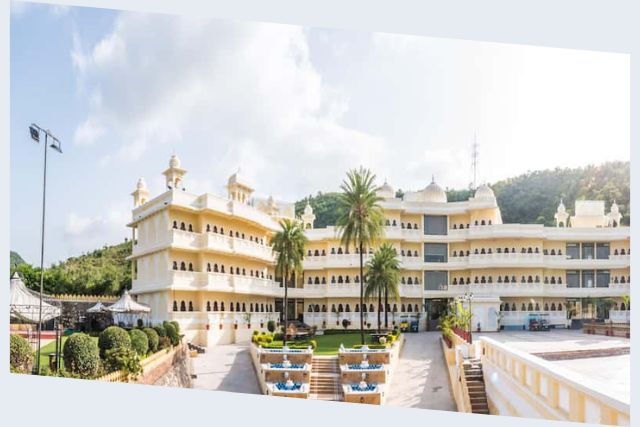 We believe that an event as significant as your wedding should be celebrated in a setting that offers a genuinely wonderful experience. As a result, we take the burden out of planning a day by offering an all-inclusive package customized to your specific requirements. Every bride and groom has different demands for their wedding day, and here at Labh Garh Palace, we will work with you to make your dreams come true.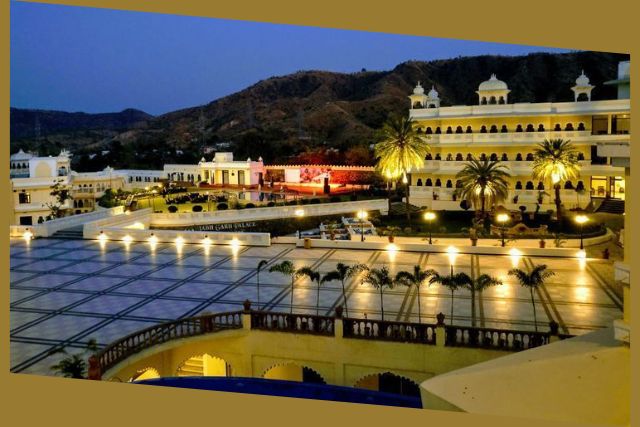 Labh Garh Palace Resort & Spa offers staff and room service to make your stay more enjoyable. Additionally, the resort has a pool and breakfast. There is free parking at Labh Garh Palace Resort & Spa for anyone arriving by car.